HVOF
Company Chetra SK sro uses system nanoHVOF with robot ABB from Germany company Thermico GmbH & Co. KG.
For application by nanoHVOF with robot ABB we use 2 types of torch:
CJS K5.2-N - outer coatings
ID CoolFlow-N - inner coatings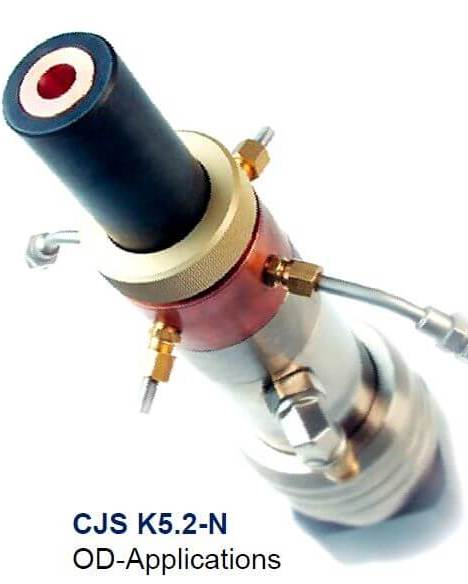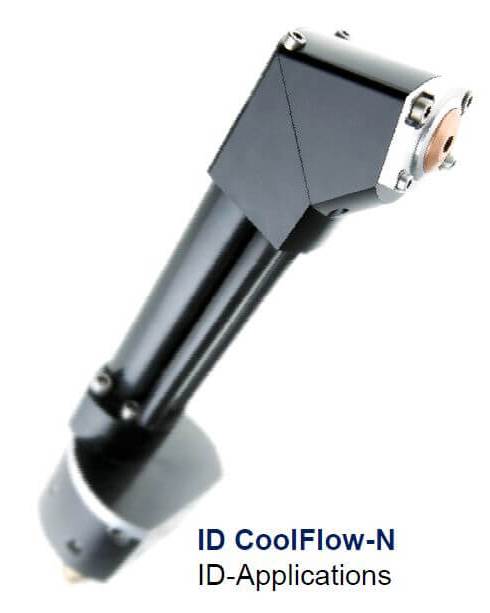 It is a cutting-edge technology in the field of thermal spraying. Heat source is a mixture of oxygen and kerosene. Oxygen and kerosene are filled into the combustion chamber, wherein the atomization occurs and ignition. Combustion products are then accelerated through the nozzle at supersonic values (Mach 1 to 2.5). Stable combustion conditions are secured by monitoring the pressure in the combustion chamber. The burner is cooled with water that flows in the burner intersheath.
Flue gas in the nozzle are accelerated to supersonic speed. The material in powder form is fed to the diffuser with nitrogen. The diffuser occurs to fuse the powder and then through a nozzle at supersonic acceleration towards the coated components.
NanoHVOF technology ensures even distribution and the particle spraying the base material using a high speed powder particles, so there is a high density and adhesion nanoHVOF coatings. This technology is limited to spraying of ceramic coatings because of the relatively low flame temperature about 2600 ° C, on the other, this technology is particularly limited oxidation. This technology is specific by providing the spraying compressive stress, significantly increases the adhesion (adhesion) to the substrate feed.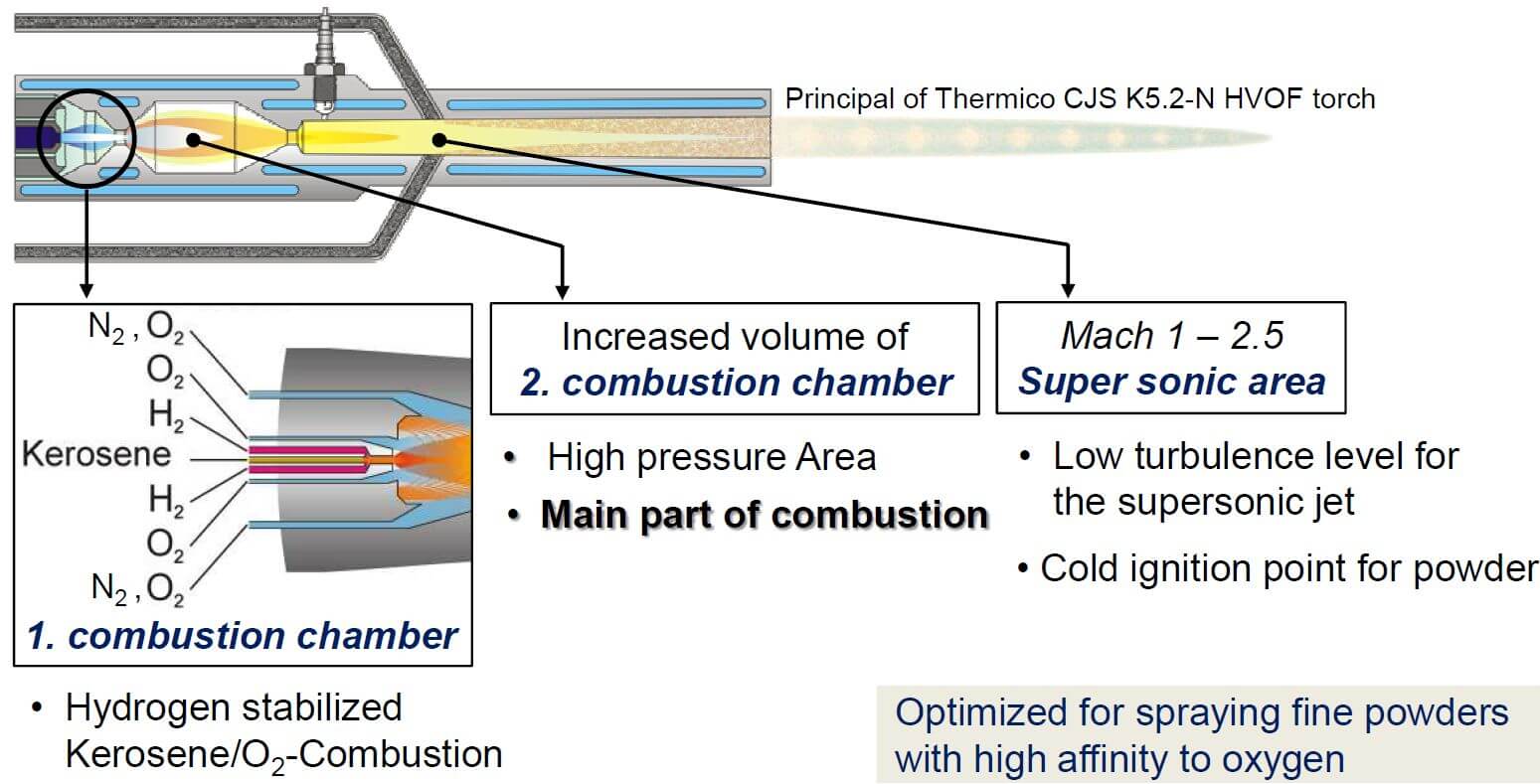 Options of nano HVOF coatings:
Turbine blades
Landing gear
Replacement of hard chrome plating - hydraulic actuators, cylinders, and other general applications
Pumps in critical applications - protecting the impeller, bushings and other parts
Automotive industry
Piping, pipes, risers - pipe coating reduce maintenance costs
We use in nanoHVOF coatings powders based on:
Tungsten carbide
Chromium carbide
Nickel
Cobalt
Irons
Mixtures of these materials
HVOF nano technology offers solutions to problems:
Wear - fatigue, erosive, adhesion, abrasion, vibration, cavitation
Corrosion
Electrical conductivity / non-conductivity
Thermal barrier
Replacement of hard chrome plating
Sample application Nano HVOF spraying in company CHETRA SK
You can see the process of applying anti-cavitation coating on the pump impeller by technology nanoHVOF In the following video.