Renovation of industry valves
Company Chetra Sk s.r.o. offers services in field of renovation of valves. We perform renovations of industry valves by using modern technologies. We renovate damaged valves, which were under the influence of heavy chemicals, high temperatures, corosion, cavitation, friction, abrasion or another difficult conditions.
For a longer lifetime renovated fixtures dip applied coatings. The company has the most advanced technology in the field of thermal spraying and to increase the life nanoHVOF apply various types of coatings and plasma coatings. According to the operating conditions we propose renovated fixtures coating specifically tailored for a given application in order to avoid premature wear and to ensure optimal uptime valves.
The renovation of valves is made for customer from reason, that renovated valves is more advantage form price perspective like a new one.
We are providing repairs of industry fitings acc.to CSN EN 12569 (133065)
We offer repairs of Industry valves:
Shut-off and control valves
Valve
Retaining spring valves
Reducing valves
Return flaps
Return valves
The repair procedure:
Removal the valve
Sandblasting fittings
Replacement of defective parts
Coating or dip coating the inner walls
Diamond grinding of sealing surfaces
Assembing of fitting
Leak test
Set the desired opening pressure
Outer paint valves
Issuing a protocol of repair
Advantage of repair:
Price of repair is significantly lower than the price of a new industrial valves.
The warranty period than in the new industrial valves.
Machinery for the renovation of valves:
Welding equipment CW-1000 DN30-1000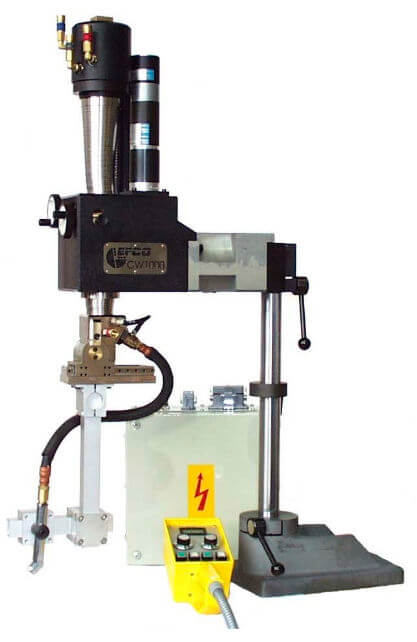 It offers a complete solution for MIG / MAG welding in and on valve. It provides automatic welding of sealing faces / circular welding: holes, circular surfaces, conical surfaces. The machine is equipped with an automatic shift and an integrated water cooling.
Grinding and lapping machine SM-750 N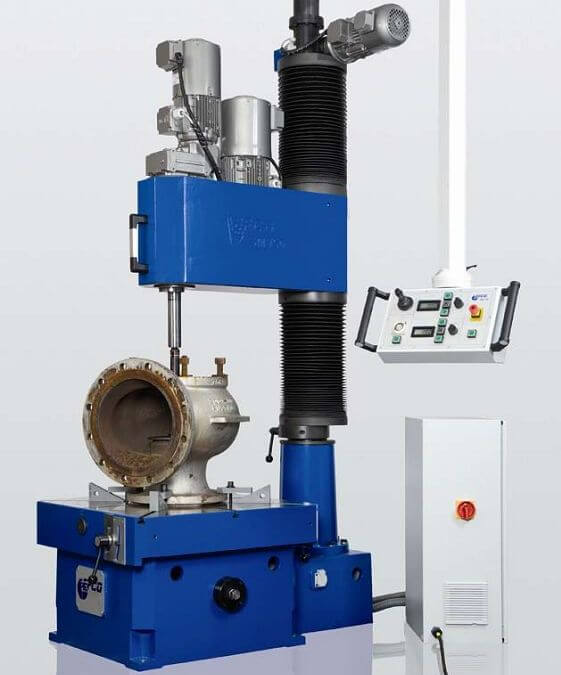 StacStationary grinding and lapping machine for machining flat on all valves.
Portable grinding and lapping machine - pneumatic TSV – 150 DN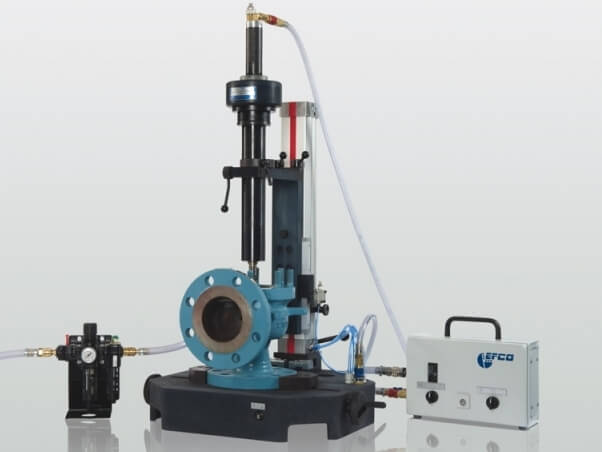 Mobile grinding and lapping machine with excentric drive for the machining of sealing surfaces in the range of safety valves DN 15-150 mm.In this machine is grinding motion interlude with excentric movement. This creates a cross-cut and absolutely flat sealing face. Suitable for use in place of the correction in the workshop.
Portable grinding and lapping machine SL 15.02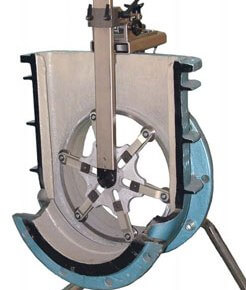 Portable grinding and lapping machine for repairs sealing surfaces.
Test fixture PS-SV 30(M)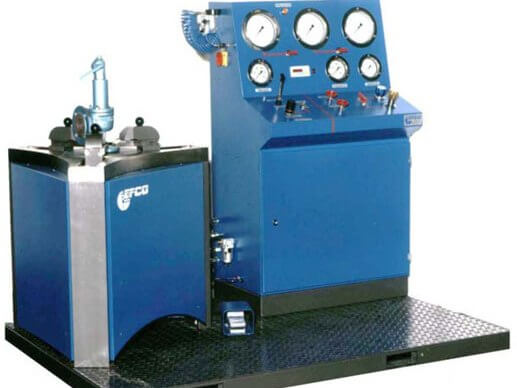 Test roomsl can be used in different situations. E.g. for testing new valves, testing during manufacturing, test or repair after settings and the prevention. The tests usually include testing body, seeping seats or reaction pressures and insurance valves.The controll console is used for the actual test (filling valve, pressurization, clamping control, measurement during the test).
Management system and testing documentation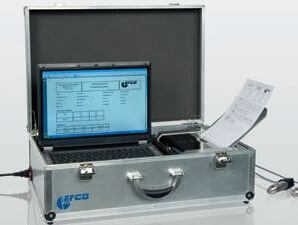 Processing records and test is an important part. It is a system for documentation and test management test report. A test report is the presentation of the pressure curve. It is clearly recorded whether and to what a great pressure drop occurred during the test, and what was the reaction pressure on sefety valves. After testing is created log in PDF format and it is automatically saved.